Distillerie Bleu Provence in Nyons offers a wide range of organic extracts, produced in Provence, or sourced from certified suppliers.
We work in close collaboration with farmers in order to secure their activity, protect the environment and offer the best quality of Provençal aromas.
For more than 20 years, we have been constantly pushing innovation to improve the quality of our products. We are pioneers in using "espieur" harvesting method. We also propose CO2 extracts of Provençal plants.
Committed to the industry, Distillerie Bleu Provence is also proud to be involved in future projects in agroecology production and to develop fair trade relations.
Our products
ESSENTIAL OILS
● Lavender : Maillette, Matherone, Diva (Lavandula angustifolia)
● Fine Lavender (Lavandula angustifolia)
● Fine Lavender AOP Haute Provence (Lavandula angustifolia)
● Spike Lavender (Lavandula latifolia)
● Lavandin : Grosso, Abrial, Super, Sumian (Lavandula hybrida)
● Thyme: Linalool,Thuyanol, Thymol, Provence (Thymus Vulgaris)
● Cade Juniper (Juniperus oxycedrus)
● Cypress (Cupressus sempervirens)
● Tarragon (Artemisia dracunculus)
● Juniper (Juniperus communis)
● Helichrysum (Helichrysum italicum)
● Peppermint (Mentha x piperita)
● Oregano (Origanum vulgare)
● Rosemary (Rosmarinus officinalis)
● Winter Savory (Satureja montana)
● Officinalis Sage (Salvia officinalis)
● Clary Sage (Salvia sclarea)
OUR ESSENTIAL OILS FROM FRANCE. 100% PURE AND NATURAL ARE AVAILABLE FOR THE MOST, IN BOTH ORGANIC OR CONVENTIONAL.
Chromatographic analyses are available as well as standard regulatory documents (SDS, IFRA, Allergen…)
● In order to ensure your supply, the production of those different plants can be contracted.
💧 HYDROSOL 💧
Floral Waters of Lavender, Lavandin, Thyme, Geranium, Peppermint, Verbena, Olive tree leaf, Calendula et Matricaria chamomilla are available on order before production. They can be filtered and preserved under organic Cosmos certification.
CO₂ EXTRACT
Our range of CO₂ extracts in an assortment of several Provençal flavours and exotic notes. We offer the extracts of Lavender, Thyme, Rosemary, Winter savory, geranium, peppermint, helichrysum and vanilla.
THE ORGANIC CERTIFICATION IS INSURED BY ECOCERT FR-BIO-01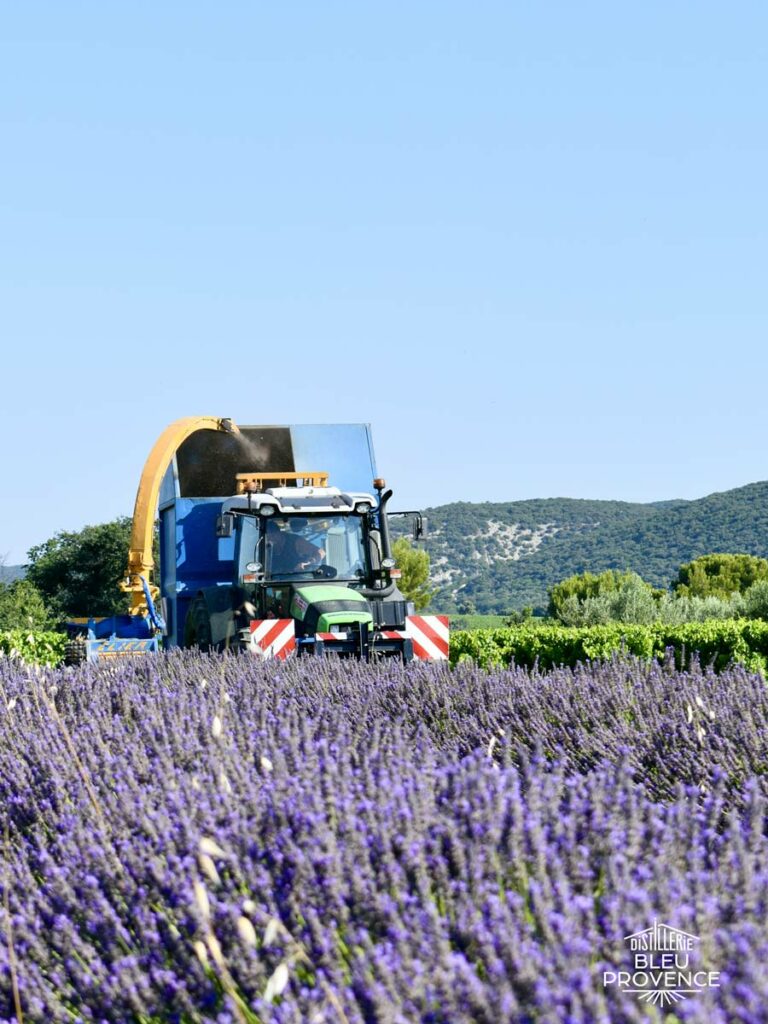 Fair Trade
The fair remuneration of the producers is one of the main concerns of a sustainable agriculture. That is why we chose to follow a step towards a fair-trade certification with the producers that supply the plants that we are distilling. We chose the label Fair for Life (by Ecocert) that certify the company itself and the relationship with the suppliers, called "fair partner".
Relationships based on a fixed minimum price, multi-year contract (with a minimum duration of 3 years) and a creation of development fund directly profiting the producers. Audit set in May or June before the new production starts. We will let you know !
If you require any further information, feel free to contact us.